Up North!
All images Copyright 2001 Ron Nelson
---
Click on any image for a larger version.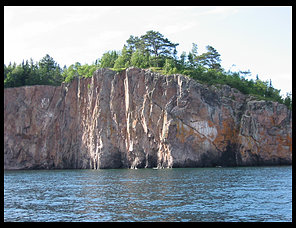 Ooooo.... Scenic, eh?
While up visiting my folks in Beaver Bay, my dad, John Cary and I went out on the big lake fishing.
Trolling past the point by the Beaver River, I snapped this shot. Turned out well, eh?
Here's a couple of shots of my dad and John.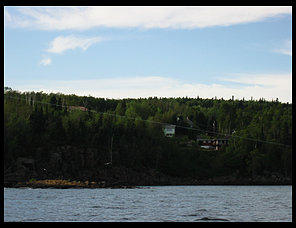 This is a picture of the west end of Beaver Bay, where my parents live. However, we're not far enough out on the lake, so you can't see their house in this picture. Trees, you know...
More pictures of the lake (and shore) from the boat.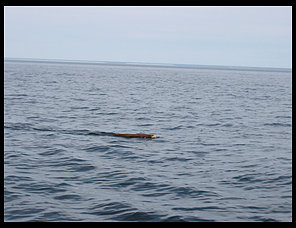 Here is a picture one of the "boards" that my dad made. This is one of the good moments, while the board was pulled out from the boat. But there seems to be a flaw in the design. The board is (maybe) too short, or perhaps too thick. Anyways, they would not pull out from the boat effectively, so he'll have to try something else.
Here are a couple of pictures of my friend Katie Cary, who was up north this week as well.
I was showing her my digital camera, and she made a few faces for me. Pretty impressive, eh? <grin>
---
Last modified: Thu Jul 25 12:10:25 2002