New York Hockey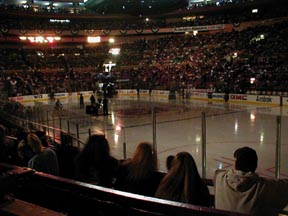 With all the time I spent in New York, I did get to experience a bit of local life. Most importantly, I got to see a couple of New York Rangers games.

Here are a few pictures of the ceremony before the 2000 season opener against the Montreal Canadians. This is a game I got to see with the PM of the project I was working on, Karen Nichols.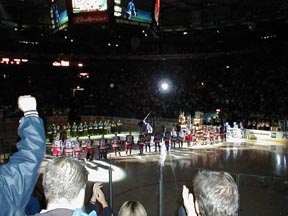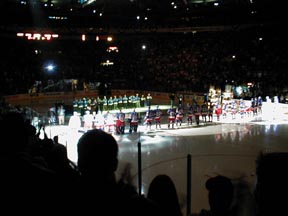 ---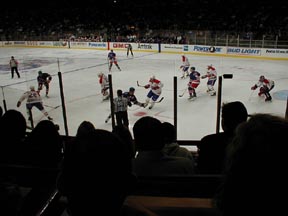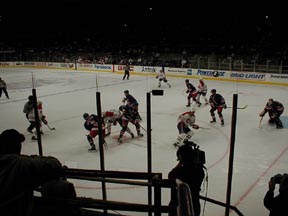 Pictures from the game...
Rangers Win!
---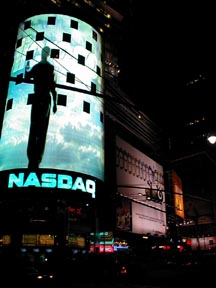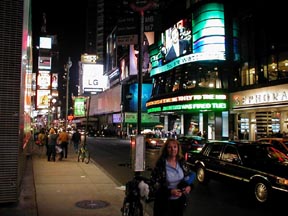 After the game, Karen and I walked over to Times Square. Here are a couple of snapshots from there.
---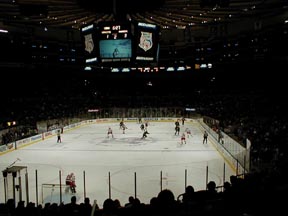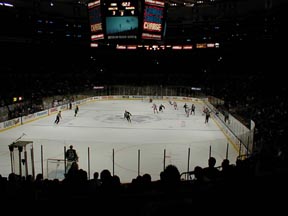 And here are snapshots from the 16oct2000 game against the Mighty Ducks. The Rangers lost this game, but I didn't have to pay for the tickets. <grin>

---
Ron Nelson <rnelson@ronspace.org> Last modified: Tue Apr 10 21:06:12 2001