Tuesday in London
All images Copyright 2001 Ron Nelson
---
Click on any image for a larger version.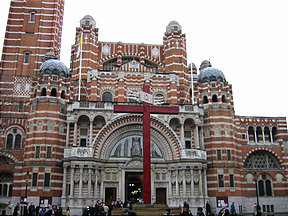 This is the Westminster Cathedral, where Lisa and I caught the Christmas Mass.

---
These are pictures of Buckingham Palace.
---
Here are a couple of pictures of the Queen Victoria Memorial...
---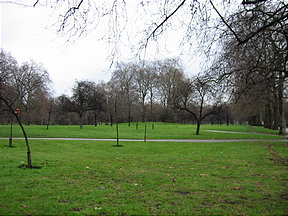 The Green Park.

---
I got a chuckle out of this...
---
Ron Nelson <rnelson@ronspace.org> Last modified: Wed Dec 26 05:12:35 2001