Wednesday in London
All images Copyright 2001 Ron Nelson
---
Click on any image for a larger version.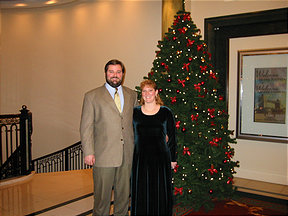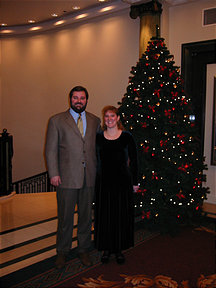 Here we are after returning from High Tea at the Ritz. (Dressed up pretty fancy, eh?)
---
Since it's a tradition, here are pictures of my hotel room. In this case, I'm glad to take the pictures. This room is pretty impressive, IMHO. Check out all the marble in the bathroom...

Here are a couple of snapshots of the hotel at night...


St. Pauls at night...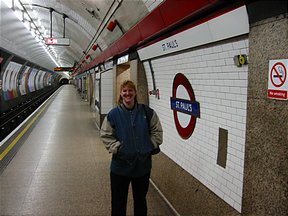 And returning from the Royal Shakespeare Company's production of Twelfth Night on the London Underground.

---
Ron Nelson <rnelson@ronspace.org> Last modified: Thu Dec 27 01:13:48 2001