2001 Duluth Bayfront Bluesfest
All images Copyright 2001 Ron Nelson
---
Click on any image for a larger version.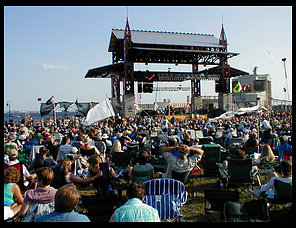 Well, it's that time of year again. For the 13th straight year, I made it to the Duluth MN Bayfront Blues Festival. The Bayfront park was redone this spring, with a bowl surrounding the new main stage. Bit of a change from the yellow tent, eh?
Here are some shots of the bay from the new park. The weather was great this weekend, if anything a bit too warm during the day. (Only for a Duluth native, breaking out in a sweat when the mercury tops 72. <grin>)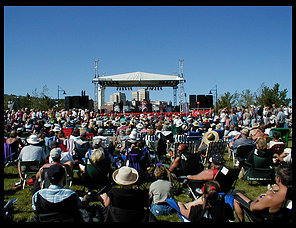 If you click through on this one, you can get a glimpse of Candye Kane. She was a riot, I'd definitely recommend catching her show if possible.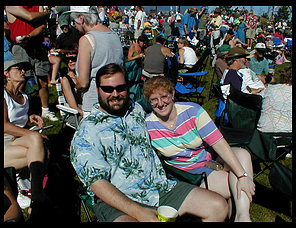 And here I am, hanging with my baby. Fun time!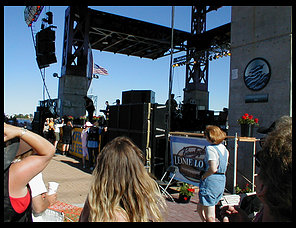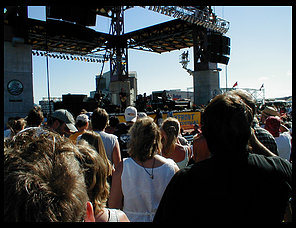 These are probably shots of Marcia Ball. A fun show, but I couldn't really get a good shot of the action...
Rod Piazza and the Mighty Flyers were also a hoot. Go catch them too...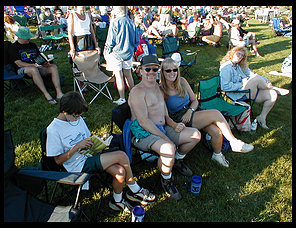 Finally, a shot of other friends. Every year I get to meet up with friends of mine from when I lived up in Duluth. I didn't meet up with as many as usual this year, but did see Matt and Nickoel. Always great to see them...
---
Ron Nelson rnelson@ronspace.org Last modified: Tue Sep 25 23:17:35 2001