Ron's 2000 pictures
I also have snapshots from my last time working at Broadcom. Nothing like a trip down memory lane, eh?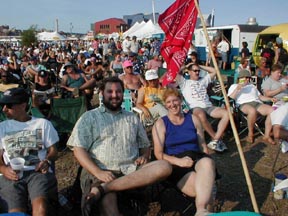 I did the Bayfront Blues Fest again last year. Check out the pictures!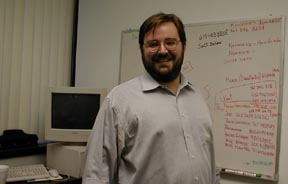 I was enjoying life at my last gig. Really, I was. <grin> You can check out pictures of the old Terra New Jersey install, and my hotel room there...



I finally got to visit Manhatten. I've been working on the Terra.com project for the last few weeks, and has a weekend to visit the City. (Well, part of a weekend. Work intruded, but I did get Saturday afternoon and Sunday morning to play.) I have a page with the pictures I took up...

More Jennie pics! Finally, I get around to posting my friend Jennie's pictures. Sorry it took so long...

I am starting volunteering for Hennepin Parks this winter. This involved getting first aid and CPR certifications, and park-specific training. Details on the volunteering can be found online. And as you can see, the thought of this has captured some of my friends imagination. <grin> Kevin Frakes let his imagination run wild, and created the image you can see here. Kevin has web sites here and here.




While I was in New York last fall, I managed to catch some NY Rangers hockey games. Check out the pics.
---
Ron Nelson <rnelson@ronspace.org> Last modified: Wed Apr 30 17:20:59 2003