Ron's Pre-1999 pictures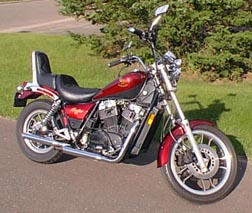 Here's a shot of my bike. I put up a whole page just dedicated to showing off my toys. <grin>

Pictures I took last Memorial Day weekend at Muir Woods National Monument are now online!

I have some pictures of the neighborhood that my grandmother lived in when she stayed in San Francisco during WWII.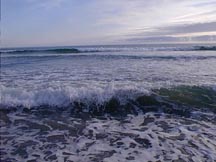 Here's a shot of the California surf. I'm actually standing in the water here, kinda fun. <grin>

And... I took some pictures of the SANS conference in Monterey that I've been attending this week. Check it out!

Still running wild with the camera, I threw together a quick document on my current work project. Because I know that everyone is interested in seeing other peoples workplace. <grin>

Pictures I took on weekend in CA at Yosemite National Park are now online!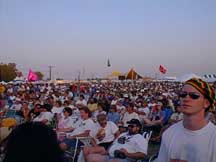 Well, I'm spending the weekend up in Duluth at the Bayfront Blues festival. This is a snapshot of the crown Friday evening. I've got some pictures posted already.

I've got pictures of my old contract at AAR for my new employer.

Here are a few pictures from Boston, where I attended LISA98.

Well, I found these when rummaging through a box today. I haven't created all the html yet, but here are some old pictures of mine. They were probably taken from 1994 and 1995. Pictures of old friends, and a vacation I took. Should be fun once I get the text up, but the pictures are there to see right now.
---
Ron Nelson <rnelson@ronspace.org> Last modified: Wed Apr 30 17:13:50 2003